Show all Escort Models Frankfurt
---
Escort Frankfurt, your private adventure made by Tia is our motto. We have expanded our existing Escort Service since 2009 to the metropolis of Frankfurt [Rhine-Main] and offer national and international gentlemen excellent and discreet Escort Service of our sensual High Class Escort Frankfurt Models. Look forward to attractive students, callgirls, escort ladies, hostesses, escort girls, escort ladies and courtesans for your escort Frankfurt private date time.
Our Luxury Escort Agency has its origins in North Rhine-Westphalia, more precisely in Düsseldorf and Cologne. In Frankfurt am Main we would like to build on this success with new exclusive escort ladies, so-called escort lady, and escort gentlemen. Escort is always a matter of trust. Already some celebrities belong to our escort customer base, who appreciate the quality consciousness, the outstanding price-performance ratio as well as the fast, uncomplicated and always friendly handling of our Escort Agency team.
We at the High Class Escort Frankfurt love our work and the feeling of our customers, escort Frankfurt Models and Partners. With us as a premium escort provider of escort services in the banking metropolis your booking becomes a guaranteed unforgettable erotic escort experience!
Our Escort Frankfurt offers an exclusive kind of relaxation for the man who knows what he needs and takes it easy. Treat yourself to a wonderful evening in the old town of Frankfurt with a stimulating Escort Companion at your side. Our Escort Agency Ladies are exclusive highclass ladies with an outstanding, personalized service tailored to you.
We guarantee you fair and transparent fees! Nevertheless, we would like to distance ourselves from alleged cheap providers in which your Escort Service experience Frankfurt experience is a nightmare. All our escort models are educated, have class and sophistication and embody the ideal of a young, dynamic lover with style and charm.
The tpische Frankfurt Escort Lady is not a stiff diva or artificial doll full bust size and toning, but a warm-hearted, open-minded woman with humor, zest for life and full of passion and just fun on escort service.
Our predominantly German Frankfurt Escort Models are motivated and passionate young ladies who like you uncomplicated and discreet looking for relaxation and adventure from everyday life. Our Tia team is at your disposal for any kind of questions and problems as well as for the organization of your Escort Frankfurt experience discreet and uncomplicated, but always with a smile, advisory to the side. Go on a journey of discovery and visit our escorts in the Main metropolis online.
---
---
Escort Frankfurt | TOP Hotels

---
Restaurant Tips | Escortservice FFM

---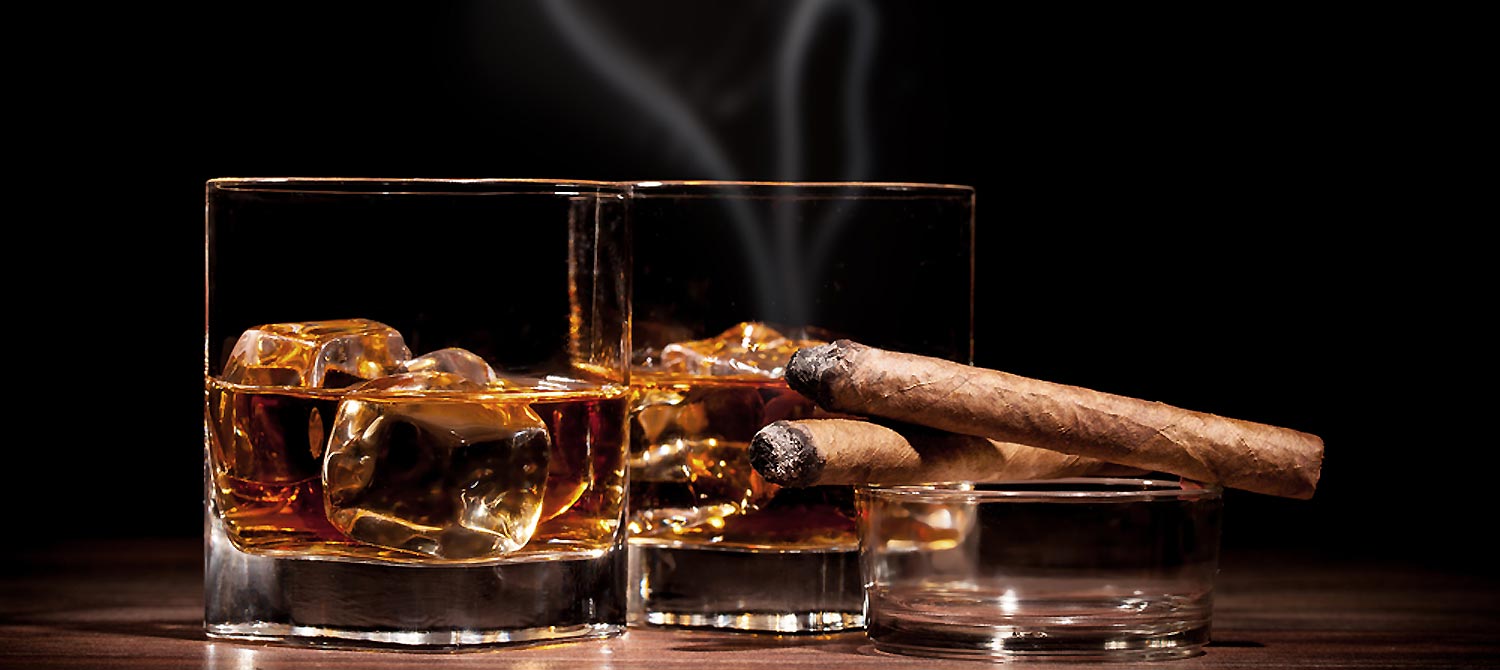 Bleidenstraße 7
Tel.: 069287035
Website
After work is before work. And so that life does not just consist of work, treat yourself to a break and enjoy the vibrant nightlife in the fair city on the Main, gladly with a charming company of Tia Escort. In this section you will find some suggestions for the evening for two in the largest metropolis of Hesse.
Helium describes itself as THE scene-meeting place par excellence in the banking city, but Frankfurt Callgirls know that this fine club bar is much more. Since 1989, you are never alone and always in good company. Known DJs are here the jack in the hand and what comes out of the speakers, resounds a little later from clubs from around the world.
History was and is written here, but that's no reason to be stunned by awe. Helium is as fresh and unadulterated as ever. Just enjoy the energy of life in one of Frankfurt's most changeable clubs.
---
THE scene meeting place in FFM FFM !
---
Zeil 77
Tel.: 06994947770
Website
Gibson - the Club that loves, is a location in the metropolis that you and your escort lady absolutely must visit, because here a lively club scene meets a stylish atmosphere, joie de vivre on art and world stars on up-and-coming talents. If you're used to the best clubs in New York, London, Tokyo and Rio de Janeiro, then Gibson is your place.
Here you and your German Escortlady will have the time of your life! Here you always have a smile for you, even if it gets hectic and for VIP guests there is still a quiet corner, even when it gets crowded. The Gibson reinterprets Rock'n'Roll livestyle.
---
Lively club scene meets stylish atmosphere!
---
Gutleutstraße 85
Tel.: 0692713420
Website
Oysters, Kobe beef, excellent drinks. The Roomers Bar is a bar of the old school and with your escort escort Frankfurt you will find no comparable place so fast, where you can forget the time and let your thoughts wander. Here meets what style and claim has and enjoys the tasteful ambience and the excellent service.
Not only recommended for a business appointment but also for your Escort Date an excellent choice! In the hotel bar you can see what is possible when tradition, experience and the best of the world come together. Exactly the right bar for men who want and appreciate something special.
---
A bar for men who value the certain something!
---
---
Tia's Shopping Tips for Callgirls

The stock market metropolis also lives up to its reputation as a cosmopolitan city in terms of fashion. Whether successful bankers, ladies or trade fair visitors - the need for a good look is unbroken. In the past few years, this demand has been met by a number of smaller owner-managed boutiques, which want to satisfy the particularly demanding clientele with a lot of creativity and charm.
The Goethestraße - Way of life and Shopping Fun
Seeing a woman happy is pretty much the best moment for a man. Try it! Book a beautiful lady and give her that feeling by giving her a little something she will not soon forget. Your Escort Model will thank you. And what is better than a visit to the luxurious Goethestraße off the main shopping streets. With the slogan "Exclusiveness has a name", Goethe Strasse invites you to shop and enjoy.

Only insiders know about the quality of the local boutiques. Let yourself be carried away by the Cartier or Tiffany's jewelers to buy a pair of earrings or a key ring that will give your female companion the icing on the cake. In the new One Goetheplaza, strolling at any time of the year is a pleasure: The noble shopping mall can easily compete with your spinoffs in Milan or Paris and provides the appropriate backdrop for you and your gorgeous muse, your friend on time.

Also for the style of the man at your side, our Escort Ladies have a good look: Treat yourself to a trip to the resident Louis Vuitton boutique and look together at a beautiful canvas piece of the new men's collection Damier Graphite Canvas. And if your legs can still carry you and your Frankfurt escort beauty, then make a detour to the fine blouse boutique Anne Fontaine for a noble top for the upcoming evening.
Fashion boutiques - Personal Recommendations
In particular, the outlying boutiques, which usually open up to the general public or package tourists as well as business travelers, are worth a visit. Our ladies will be happy to escort you and give you a second opinion. Stop by the station (Stiftstraße 32). Here, fashion-conscious men find everything from Dan & Dean, who together lead the Dsquared label. Labels like John Galliano or Tom Rebl complete the offer. Dressed up it's off to the nightlife together with your Escort Lady. Experience an unforgettable shopping trip ! Our Escort Ladies are looking forward to YOU!
---

With almost 660,000 inhabitants, the most populous city in the state of Hesse and the fifth largest city in Germany. Hesse borders on the north-east of North Rhine-Westphalia - our "home" of the Tia Escort Agency. From now on, we are happy to assist you - dear customers - with our service, for your very individual escort service order!
FFM is the stronghold of the banks, which significantly characterize the well-known across the country's skyline. If you want to escape the city for a moment - maybe with your Frankfurt Escort, the green belt invites you for a walk surrounded by lush greenery.
Getting around in Mainhattan
Germanys financial capital has one of the largest transportation hubs in Europe. You are u.a. the largest airport in Germany (about 53 million passengers per year), which also represents the largest workplace in Germany. From here you can fly with your companion in all parts of the world. If you are not keen on flying or are planning a nearby appointment, just use the road network with the A3, A5, A66, A648 and A661 motorways. If you want to avoid the risk of congestion, decide to have a stress-free journey in one of the countless ICEs, together with your escort lady.
Our Escort Ladies are looking forward to your booking. Let yourself be seduced in the Hessian metropolis. You will remember this business trip for a long time. Promised!
A city wants to be discovered. If you think that the financial city consists only of gray-colored conference rooms and office buildings, you should go on an expedition with one of our Escort Ladies and be convinced of the opposite. We would like to give you some suggestions on the way:
The Book Fair - Intelligence meets tradition
If you are in FFM in October and looking for a change, just visit with your companion this exciting fair, which takes place annually. After all, this fair is the most important and largest book fair in the world with over 500 years of tradition. Browse together with your personal "bookworm" in the new publications of the literary world or let yourself be infected by the magic of the gigantic fair.
On a journey of discovery to our ancestors
When was the last time you visited the zoo? As it says in advertising: "What is good for children can not be bad for adults." Follow the motto. You do not believe how much fun a day with a Frankfurt escort at your side in the fresh air can do. Over 4,800 animals and around 560 species of animals are on display in the zoo on more than 11 hectares. A real fun especially in the summer months with your High Class Callgirl. Be enchanted by the animal species on our earth.
Tia offers escort ladies in the field of Escort Services the best possible support: Free, professional shoot, make-up consultation, joint shopping for the first outfit as well as an almost family-like relationship. We look forward to your first contact! You can find further information in our Infotheque in the category application info or apply under the menu item application with the enclosed application form.
---
Sensual Entertainment by Tia

Although Goethe certainly did not have a High Class Model, he was certainly not a child of sadness. For an important business traveler, who spontaneously needed atmospheric change after the book fair, one of our ladies prepared an evening that became a true poem of sensuality.
There are no language barriers for our Courtesans
The evening was initially under no good star. Almost all of our ladies had been booked for a long time for the book fair and the customer was lucky that just a date has been released - but not with one of the Femme Fatale, who understood his native language. As this young lady had been looking for more dates for some time now and was hot for a challenge, she spontaneously agreed. And she had no qualms about pulling out all the stops for her escort service without getting language problems. First, she abducted him to a restaurant offering specialties from his homeland. At first the waiter jumped in for one or the other translation, but soon that was superfluous. Although no one understood the other, it was agreed that you would rather enjoy the dessert in the hotel. How to get there, read soon here.
---
* Source: Marcellinos Restaurant Guide [max. 10 Points]